This event has already occurred
Save to your Calendar
Save the Date!!!
Our Annual Holly Tea is going to take place on 20 November, 2021 - 11 am to 3 pm.
We will have Cristmas Craft and Bake Table.
You can contact us through our email address sjdmapleridge@gmail.com or call us at 604-463-5733 (Thursday and Friday from 9 am to 5 pm).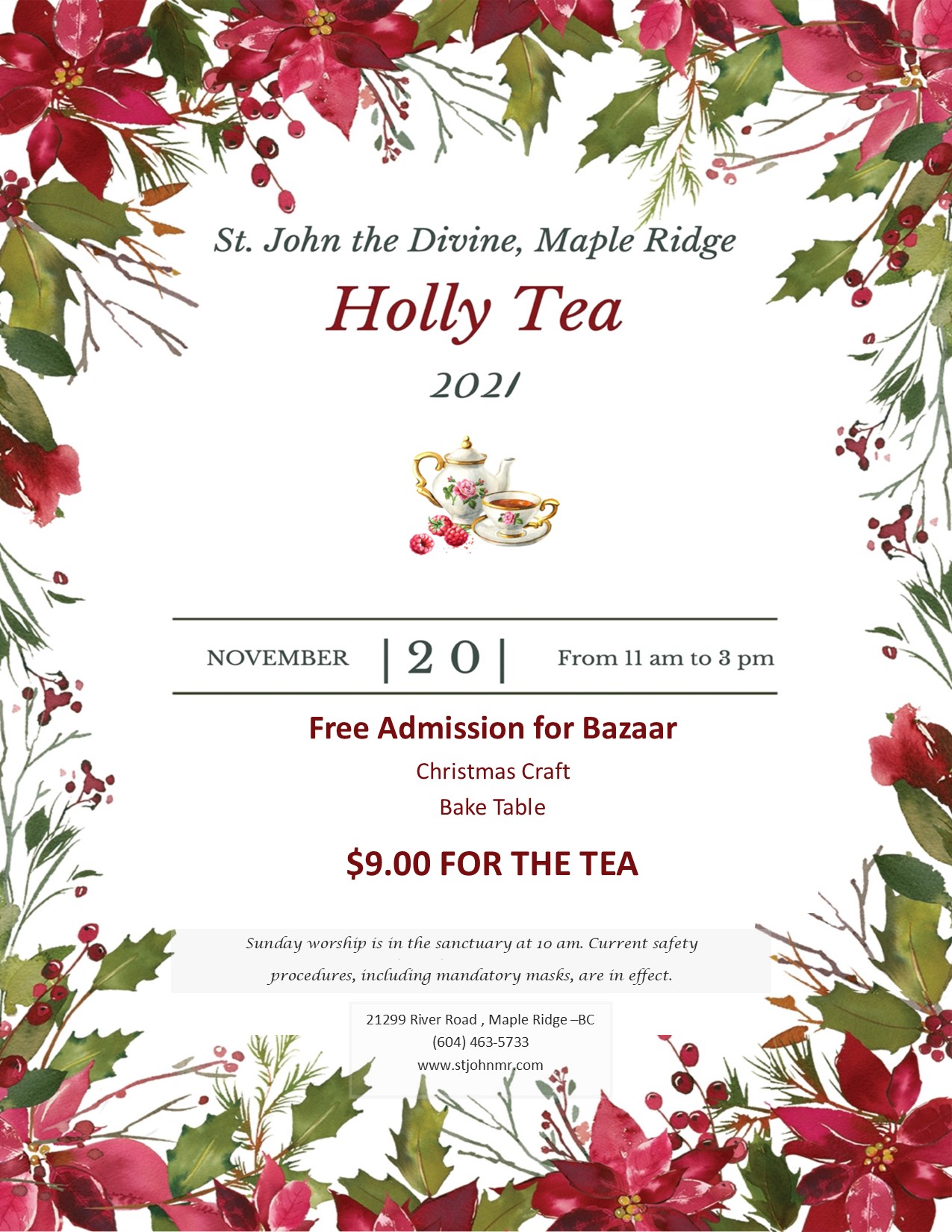 Please note that vaccine passport and face mask are required.